Dispersal

After 36 years, 130 foals, nearly 30,000 AERC & EC miles, 86.5% completion rate, 35% Top Ten rate, 1 US National Champion 100 Mile horse, 2 horses selected to compete in World Championships, 2 Tevis completions and home for 10 years to one of the all-time leading sires of Arabians in Canada (Pyatigorsk), it is time for us to retire.

We will entertain offers on the horses in our herd. There will be no reserves, but we will not necessarily accept all offers. We would prefer the horses go to homes where they will be used for competition or breeding. Descriptions of our horses can be found at www.sturgeoncreekarabians.net under Sales. For further information, please contact Carl Fudge, phone 204-268-3437 or email: sturgeoncreekarabians@gmail.com
We at Sturgeon Creek Arabians (SCA) have been breeding Arabian horses since 1984. We are located near Beausejour, Manitoba, Canada, in the heart of the continent.
We believe in producing an Arabian that typifies what the great Arabian horse was meant to be, the ultimate athlete. To that end, our focus is on line-breeding to the gene pool created by the offspring of PRIBOJ x TAKTIKA, and *SABELLINA PASB. Information about TAKTIKA and *SABELLINA PASB can be found on our Articles page.
We have used only the best Russian and Polish bloodlines to produce horses with great movement, sound and correct conformation, and willing attitudes. Our horses have proven to be outstanding in athletic competition.
If you are looking for an addition to your horse family, please take a moment to review our Sales page.
SCA horses excel in Endurance and Sport Horse competition
Sturgeon Creek Arabians Breeding Program Awarded Endurance Canada's new "Award of Excellence"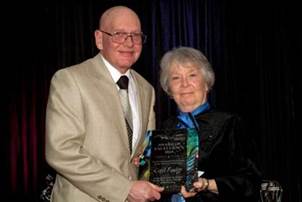 We are pleased to announce that Carl Fudge, Managing Partner at Sturgeon Creek Arabians in Beausejour, Manitoba, Canada received Endurance Canada's new award, the "Endurance Canada Award of Excellence 2014, For Exceptional Contribution to the Sport of Endurance".
The award was presented by Terre O'Brennan, Chair, Endurance Canada, in recognition of "Sturgeon Creek Arabians, Endurance Horse Breeder of Distinction", on February 7, 2014 at the national equestrian governing body Equine Canada's Annual Convention held in Winnipeg, Manitoba, Canada.
To read more about the history behind SCA and this prestigious award, here is an article edited by Daphne Richard, Past Chair, Endurance Canada, Sturgeon Creek Arabians.
SCA-bred horses have travelled around the Earth, and well beyond!
In January 2014, 27 SCA-bred horses travelled around the earth (24,902 miles at the equator) in AERC-sanctioned rides. Since then, some horses we bred have continued to compete, and new endurance horses have begun their endurance careers.
For more details and ride statistics, please look at our Endurance page.