Dispersal
After 36 years, 130 foals, nearly 30,000 AERC & EC miles, 86.5% completion rate, 35% Top Ten rate, 1 US National Champion 100 Mile horse, 2 horses selected to compete in World Championship, 2 Tevis completions and home for 10 years to one of the all-time leading sires of Arabians in Canada (Pyatigorsk), it is time for us to retire.

We will entertain offers on the horses in our herd. There will be no reserves, but we will not necessarily accept all offers. We would prefer the horses go to homes where they will be used for competition or breeding. Descriptions of our horses can be found at www.sturgeoncreekarabians.net under Sales, Stallions, Mares and Foals. For further information, please contact Carl Fudge, phone 204-268-3437 or email: sturgeoncreekarabians@gmail.com
SCA Vision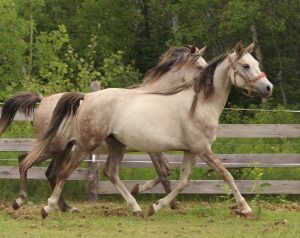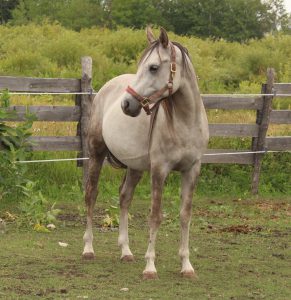 (Vested Legacy x Polaris by Philosophy)
2015 Grey Stallion
Vision is the first offspring from his dam. Vision has been saddle-trained. His trainer thinks he is one of the best horses we have sent to him. Vision has a wonderful personality.
Vision represents the essence of our breeding program: line-breeding to the offspring of PRIBOJ x TAKTIKA. Vision is in-bred 3×3 on record-setting racehorse PISTASCHIO. Vision has 17 lines to Russian Derby winner PRIBOJ, 11 lines to PRIBOJ x TAKTIKA and 4 lines to *SALON RASB taken to a PRIBOJ x TAKTIKA female.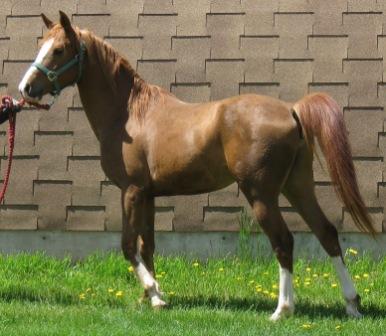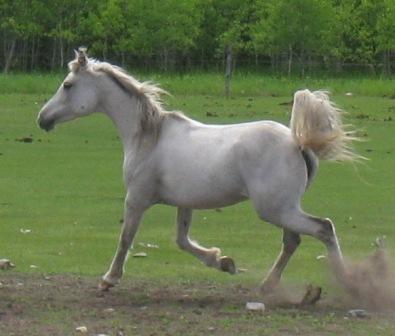 SCA Pursuit
(Philosophy x SCA My Imagination by IMAGINE THAT MA)
2018 Chestnut Stallion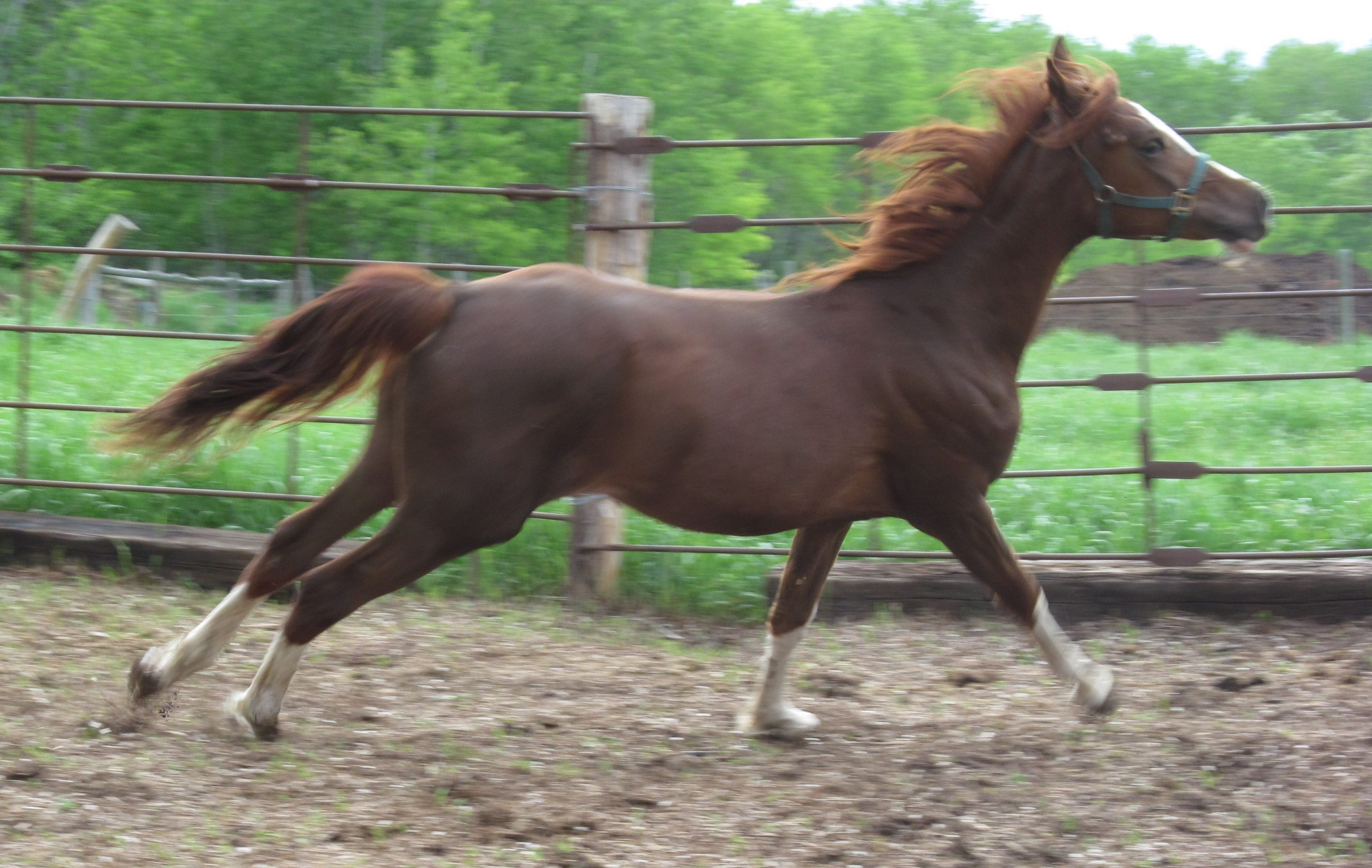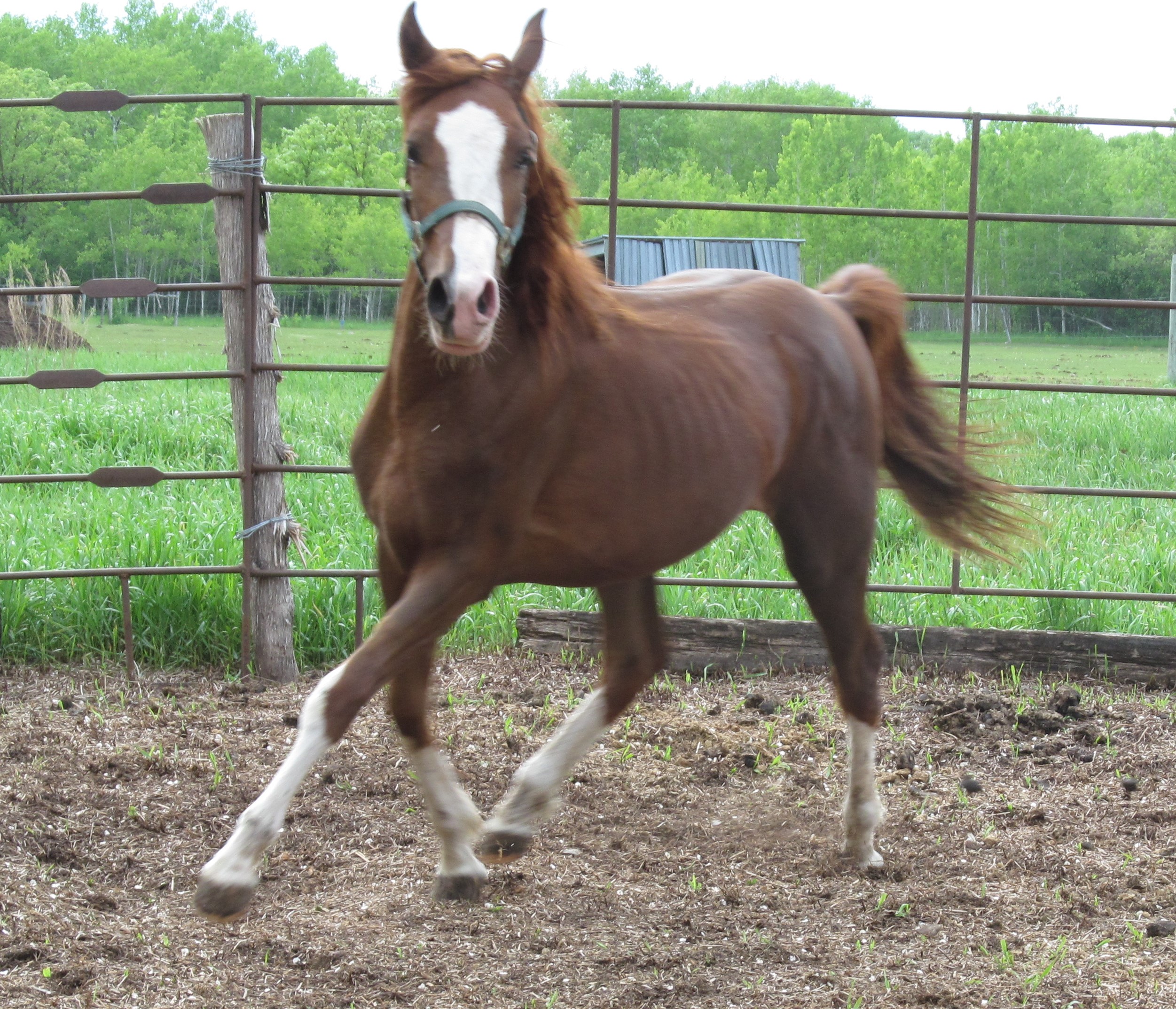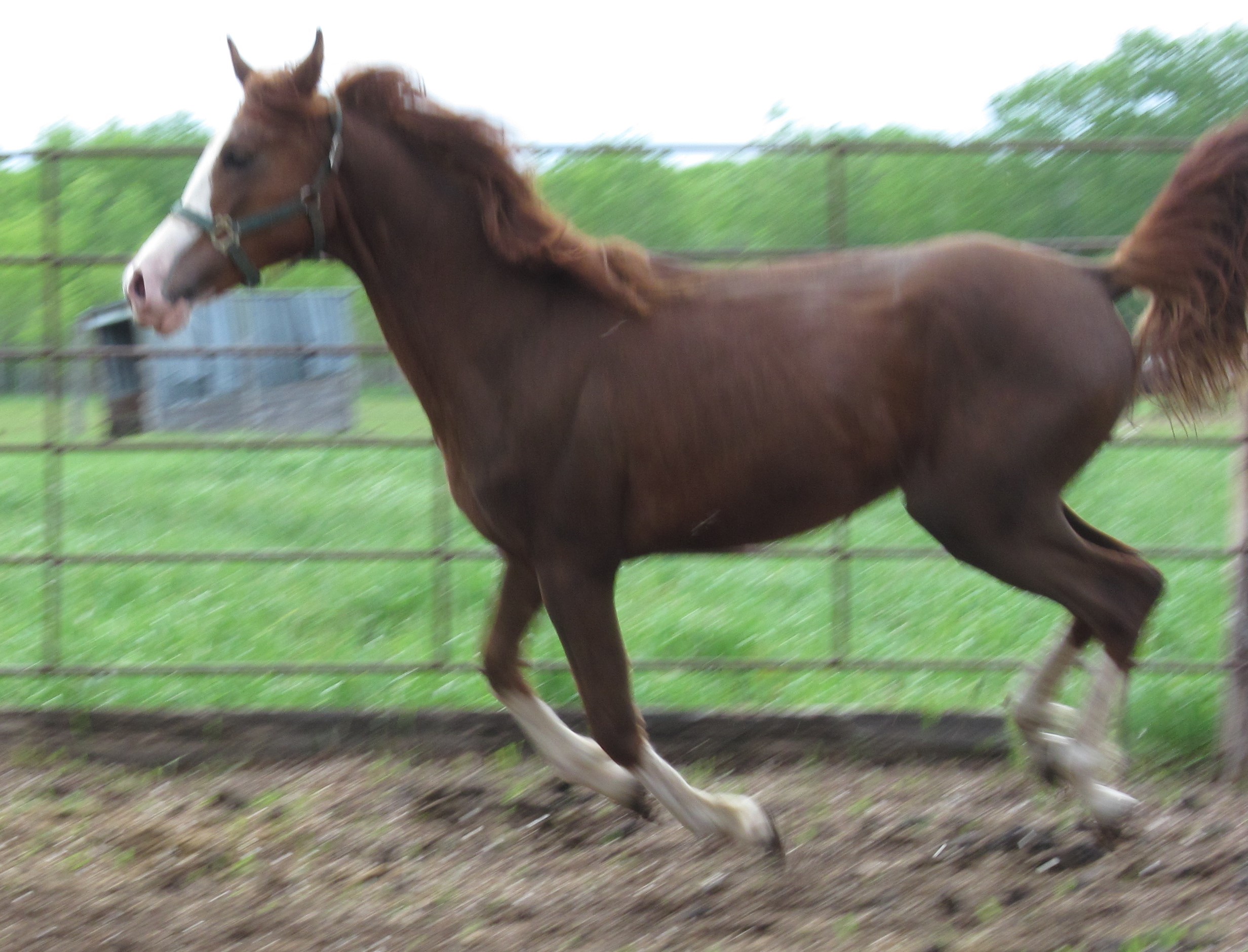 SCA Pursuit combines the race blood and athleticism of his sire and dam.
His sire, Philosophy (PISTASCHIO x Kaluwa by Pyatigorsk) was described as the best source of Naseem blood available. While Philosophy had elements of refinement and prettiness in his pedigree, he also had race blood on both his sire and dam sides. Philosophy's full sister, Spirited Music, was very successful in endurance, with an AERC Decade Team award in 2013, an AERC 10-year Longevity Award in 2016, over 3000 AERC miles, and a completion rate of over 90% including the challenging Tevis Cup.
SCA My Imagination's sire was a race winner. She has five lines to PRIBOJ x TAKTIKA. Her maternal grand-dam, My Madame, has produced winners on the race track, in endurance, and in the show ring. SCA My Imagination competed in three 25-mile endurance rides in 2017 in Manitoba. SCA Pursuit is SCA My Imagination's first foal.