2020 Foals
SCA Victory (pending)
Colt born August 5th. He is a second foal by his sire and first foal by his dam. Sire: SCA Vision (Vested Legacy x Polaris). Dam: SCA Careena (Philosophy x Czorteena). He shows a lot of refinement and elegance from his in-breeding to Philosophy (3×2). Philosophy was a *Salon RASB grandson.
SCA Careena has four crosses to PRIBOJ x TAKTIKA (all through Philosophy) and two crosses to *SABELLINA PASB. Her female family has produced a number of superior racehorses. She is a full sister to Photon, a successful endurance horse in California.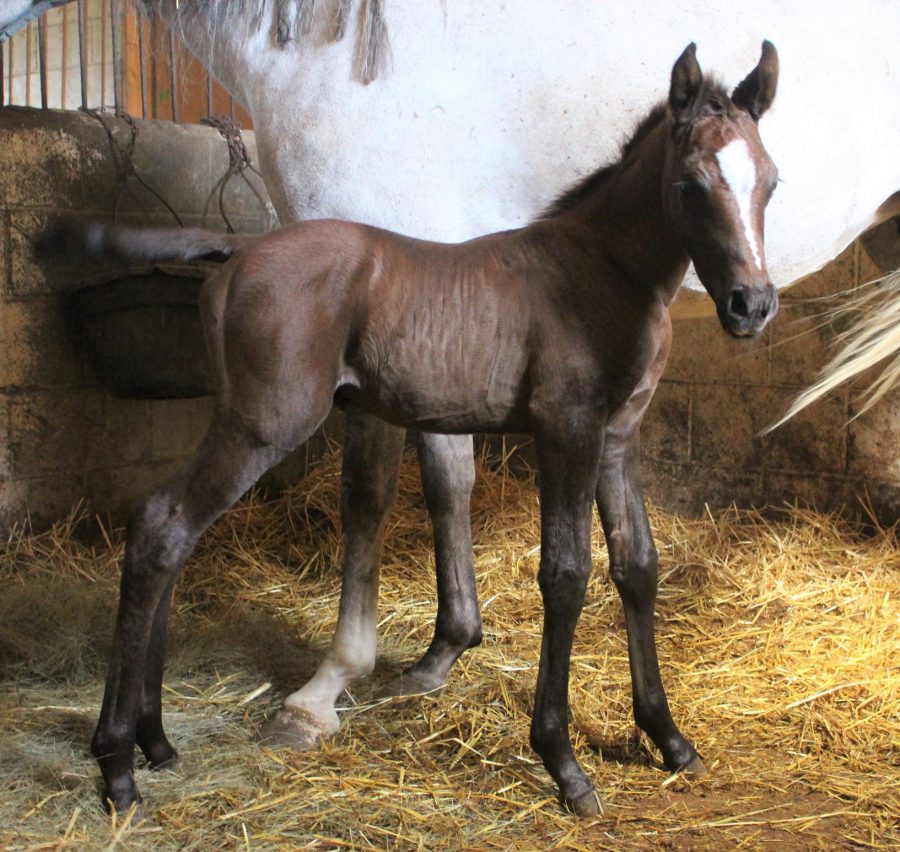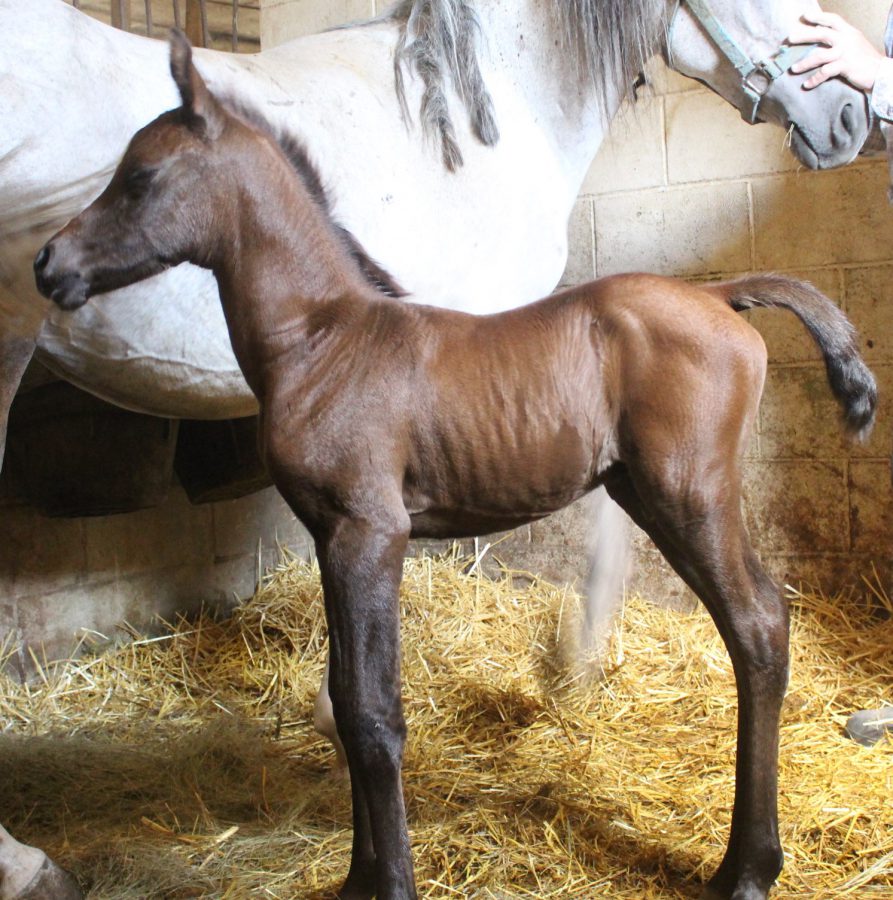 SCA Destiny (pending)
Filly born May 12th. She is a first foal by her sire as well as her dam. Sire: SCA Vision (Vested Legacy x Polaris). Dam: Dance Proudly by Perseverence and out of Dancing Queen.
Both her sire and dam are out of Philosophy daughters. Both her dam's sire, Perseverence, and dam, Dancing Queen, are out of full sisters by *SEKSTANS PASB and *Dolly NSB. *SEKSTANS was a full brother of the stallion *Set PASB. *Dolly was a member of the Aristocrat Mare List of the Arabian Horse World magazine, for having produced 4 or more champion offspring.
This filly has three lines to *Salon RASB son and track record-setter PISTASCHIO, Philosophy's sire. PISTASCHIO was a record-setter on the racetrack.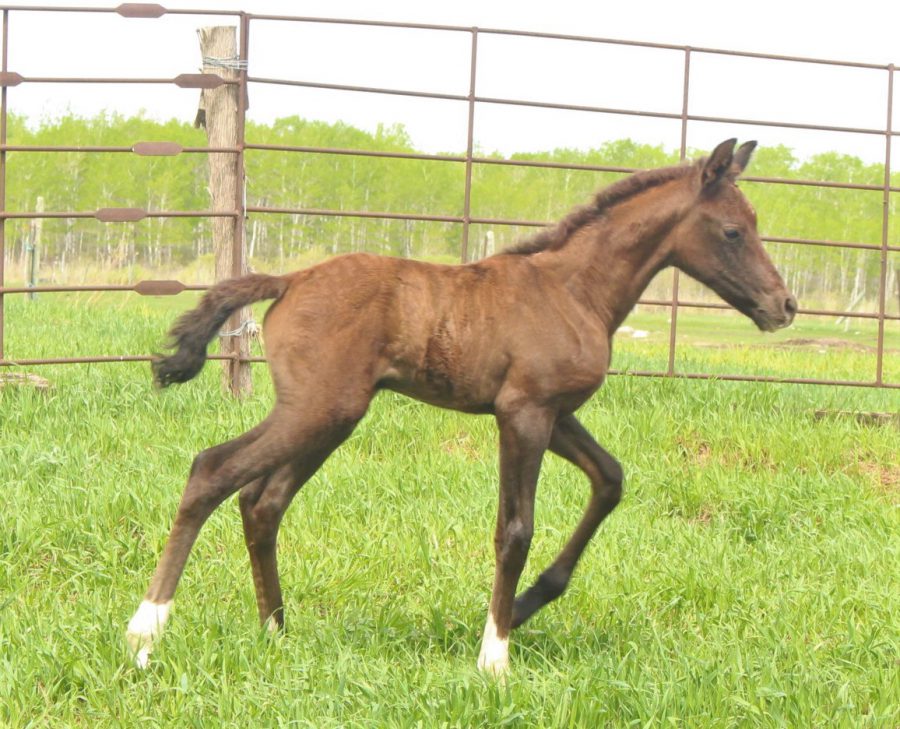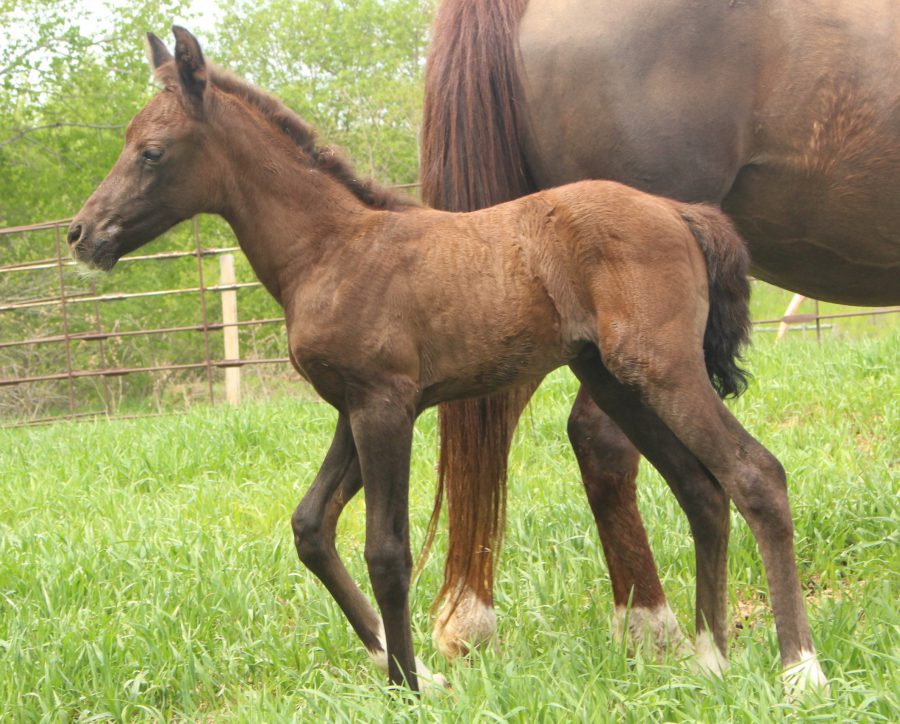 2018 Foal
SCA Pursuit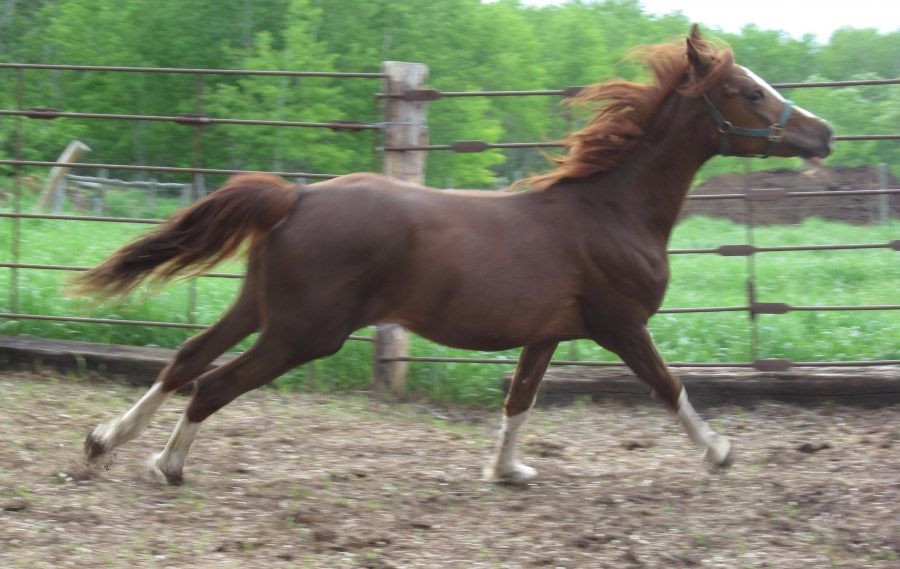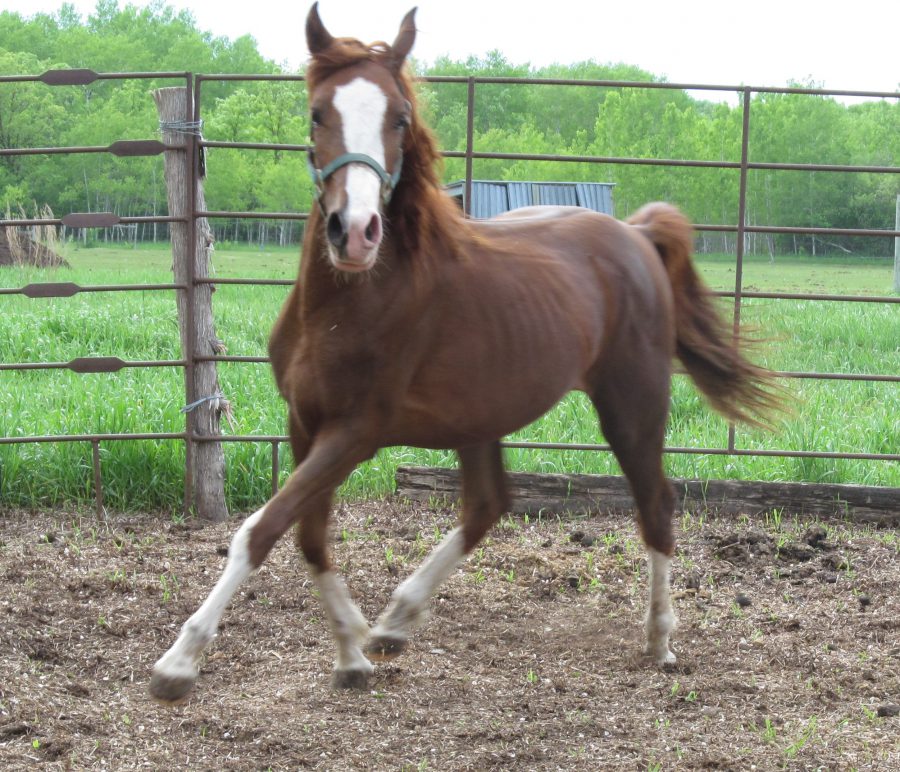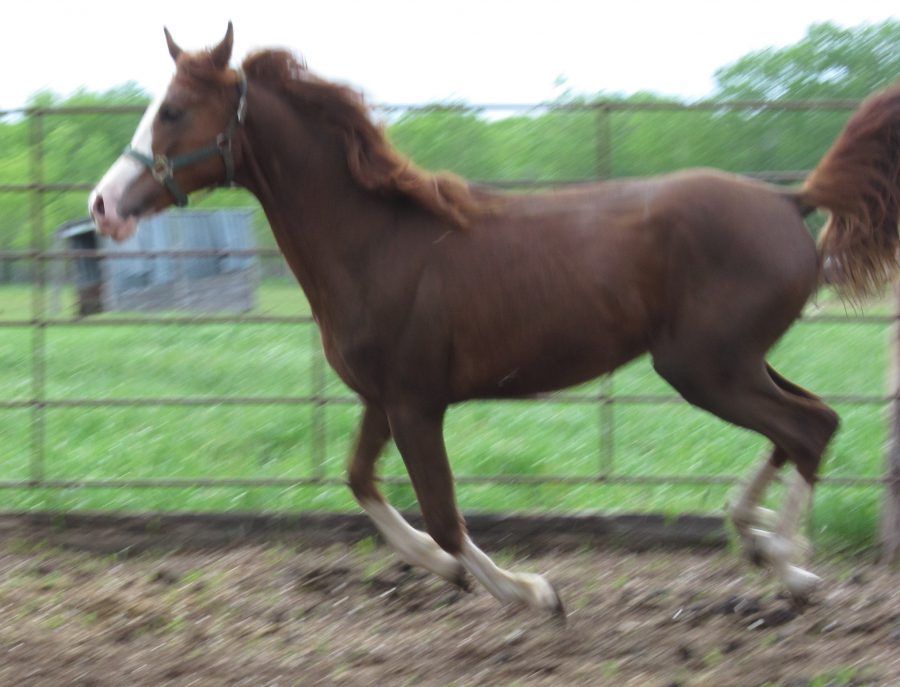 Chestnut colt, born on July 7, 2018. Sire: Philosophy (PISTASCHIO x Kaluwa by Pyatigorsk). Dam: SCA My Imagination (IMAGINE THAT MA x My Grand Madame by *Grandeur NSB). This colt combines the race blood and athleticism of his sire and dam.
This colt's sire, Philosophy (PISTASCHIO x Kaluwa by Pyatigorsk) was described as the best source of Naseem blood available. While Philosophy had elements of refinement and prettiness in his pedigree, he also had race blood on both his sire and dam sides. Philosophy's full sister, Spirited Music, has been very successful in endurance, with an AERC Decade Team award in 2013, an AERC 10-year Longevity Award in 2016, over 3000 AERC miles, and a completion rate of over 90% including the challenging Tevis Cup.
SCA My Imagination's sire was a race winner. She has five lines to PRIBOJ x TAKTIKA. Her maternal grand-dam, My Madame, has produced winners on the race track, in endurance, and in the show ring. She competed in three 25-mile endurance rides in 2017 in Manitoba. This colt is SCA My Imagination's first foal.